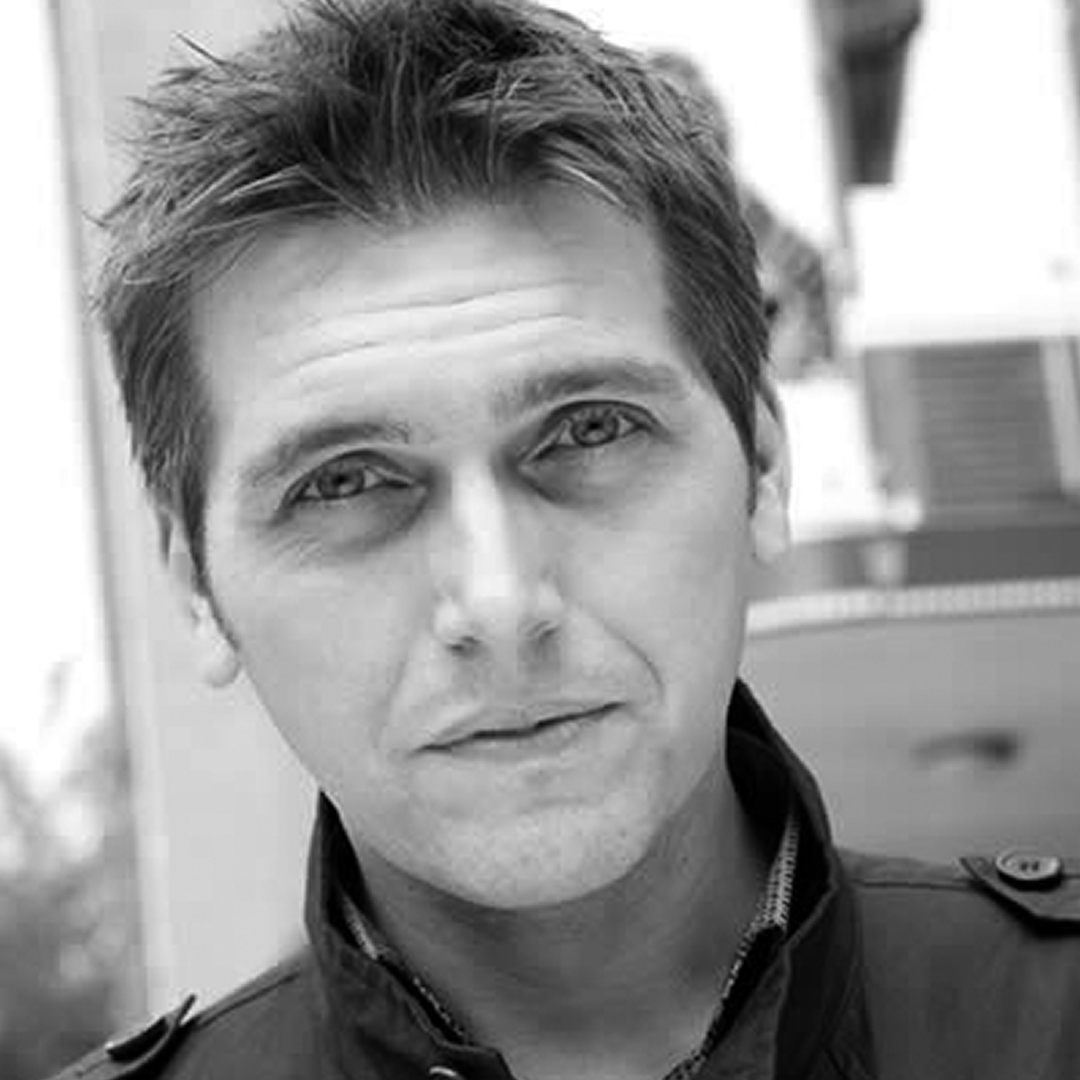 Kenneth Hesketh has been described as "one of the UK's most vibrant voices, having a brand of modernism that reveals true love for sound itself" (International Piano) and as "a composer who both has something to say and the means to say it" (Tempo magazine). Hesketh has received numerous national and international commissions and has worked with leading ensembles and orchestras in the USA, Far East and Europe. He is a professor of composition and orchestration at the Royal College of Music, honorary professor at Liverpool University and active as a guest lecturer.
He has received numerous national and international commissions, including the Fromm Foundation at Harvard University, a Faber Millennium Commission for Birmingham Contemporary Music Group premiered under Sir Simon Rattle, the Royal Liverpool Philharmonic orchestra conducted by Vasily Petrenko, the BBC Philharmonic conducted by Vasilly Sinaisky, Hans Werner Henze and the Endymion Ensemble (in honour of Henze's 75th birthday), the Munich Biennale, the Seattle Symphony Orchestra, the Michael Vyner Trust for the London Sinfonietta, the Göttinger Symphonie Orchester, The Opera Group, Britten Sinfonia, ensemble Psappha and Kissinger Sommer Internationales Musikfestival. Between 2007 to 2009 Hesketh was Composer in the House (Royal Philharmonic Society/ PRS Foundation scheme) with the RLPO. He has been represented at festivals from London (Proms) to the USA (Tanglewood/Bowdoin) to China (Beijing Modern Music Festival). In 2017 Hesketh's 'In Ictu Oculi' for wind orchestra won the 'Wind Band or Brass Band' category of the 2017 British Composer Awards. The panel described the winning piece "as a mature and highly imaginative work that gives the listener an ever more rewarding experience. The writing for instruments show complete mastery of the medium with continually evolving and evocative textures."
His work has been recorded by BIS, NMC, London Sinfonietta, Psappha and Prima Facie labels; the first NMC recording (titled Wunderkammer(konzert) and released in 2013) was devoted to large ensemble and orchestral works. A disc of Hesketh's piano music performed by pianist Clare Hammond was released by BIS in 2016; in the same year the Prima Facie label released a chamber music disc performed by the Continuum Ensemble. All discs were released to critical acclaim.
Hesketh's natural flair for the theatrical has led to work for the stage. His dance work, Forms entangled, shapes collided, commissioned by ensemble Psappha and Phoenix Dance Theatre, through the support of The Royal Philharmonic Society Drummond Fund, toured nationally throughout 2013 with final performances in the Royal Opera House's Lindbury Theatre. His interest in the bizarre and eerie on celluloid has led to three scores for the medium, including 'a darting, phantastical score' (The Telegraph) for 'Hände', premiered by pianist Clare Hammond. A score for the film 'Ein Lichtspiel, Schwarz-weiss-grau' (1930) by the Hungarian László Moholy-Nagy was deemed "a refreshingly unique, novel and hugely intelligent approach to the mechanical in music" (Classicalsource.com) whilst his score for Theatre of Attractions "inhabits a more darkly-hued sound-world. Obsessive rhythms are combined with immense elemental energy that spills over into unbridled aggression and a manic sense of propulsion." (Musicweb-international).
"Hesketh's music is beautiful, complex and restless … His response to musical form is particularly remarkable … The colorful orchestration and palpable verve in the individual gestures and large-scale construction make me want to return to them again and again." American Record Guide