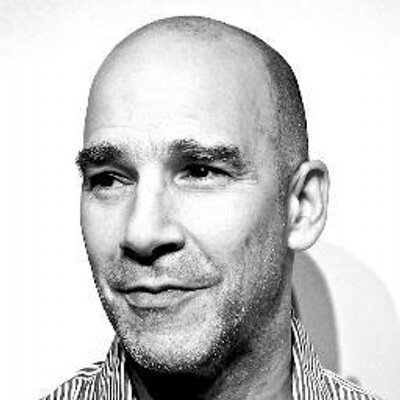 Associate Director | Dance
Stephen was born in Rye, New York and began his dance training at SUNY Purchase. He began choreographing at Connecticut College then danced in Boston for four years where he continued to produce his own work while dancing with Gerri Houlihan's Boston Dance Project and Susan Rose's Danceworks. In 1989 he moved to San Francisco where he danced with Della Davidson and in 1993 formed Stephen Pelton Dance Theatre, now based in London. Pelton's work has been performed throughout the US as well as in London, Paris, Edinburgh, Amsterdam and Berlin. In San Francisco, the company won a Cable Car Award for their show Waltzes for the Dayroom and was nominated three times for the Isadora Duncan Dance Awards, including a nomination for best choreography for their performance installation and a white light in the back of my mind to guide me in 2010. In 1994 the company participated in the Young Choreographers and Composers in Residence program at the American Dance Festival, where they created Boat Song in collaboration with composer Robert Maggio. After its premiere, Boat Song was performed at the Lincoln Center Out of Doors Festival. The company has created several works in collaboration with playwright Brian Thorstenson including Sugarfoot Stomp and Tuesday—a play for dancers. Stephen's solo works The Hurdy-gurdy Man and A Hundred Miles have each been presented at Dance Base in Edinburgh during the Fringe. In June 2015, Pelton will premiere his new full-length work at the Cottier Chamber Music and Dance Project in Glasgow, with live music performed by the Gavin Bryars Ensemble. The premiere will be followed by a run of the piece at the Edinburgh Festival Fringe.
Stephen is currently one of Europe's most sought-after teachers of Limon-inspired dance technique. In London, he teaches at Central School of Ballet, Danceworks and The Place and teaches company class for Random, Matthew Bourne/New Adventures, Ballet Boyz, Ballet Preljocaj, DV8 and Rambert. In addition to his work in London, he has taught in Amsterdam, Rotterdam, Paris, Edinburgh, Glasgow and Berlin.
Raised in the Limon tradition, Pelton's classes move from Limon's swing, fall and recover fundamentals to ballet placement exercises to yoga-inspired strengthening practices to combinations exploring Pelton's own lyrical and idiosyncratic movement style. Each day's movement material accumulates into a longer, final choreographic phrase that reinforces technical principles from earlier in the class. Movement dynamics, musicality and a passionate use of space are essential qualities of Pelton's classes. Stephen's commitment as a teacher is to meet, challenge and inspire each dancer, whatever their level of expertise, through direct feedback and supportive encouragement.
"While the choreographers were taking their bows, my neighbor in the audience whispered, 'That Stephen Pelton – he's a dancer's choreographer.' Every now and then I hear that sort of remark at a dance performance, and if I were Pelton, I'd take it as a compliment. Indeed, Pelton's dances – three of which were presented last Thursday night –  are full of delicious movement at once lyrical and spasmodic and rife with phrasing experimentation. The dancing was so exciting, strong, and meticulous that I just sat back and grinned at the superheroes onstage, thrashing, bounding, commanding, and riding the wave of movement, movement, movement."  
San Francisco Bay Guardian, San Francisco